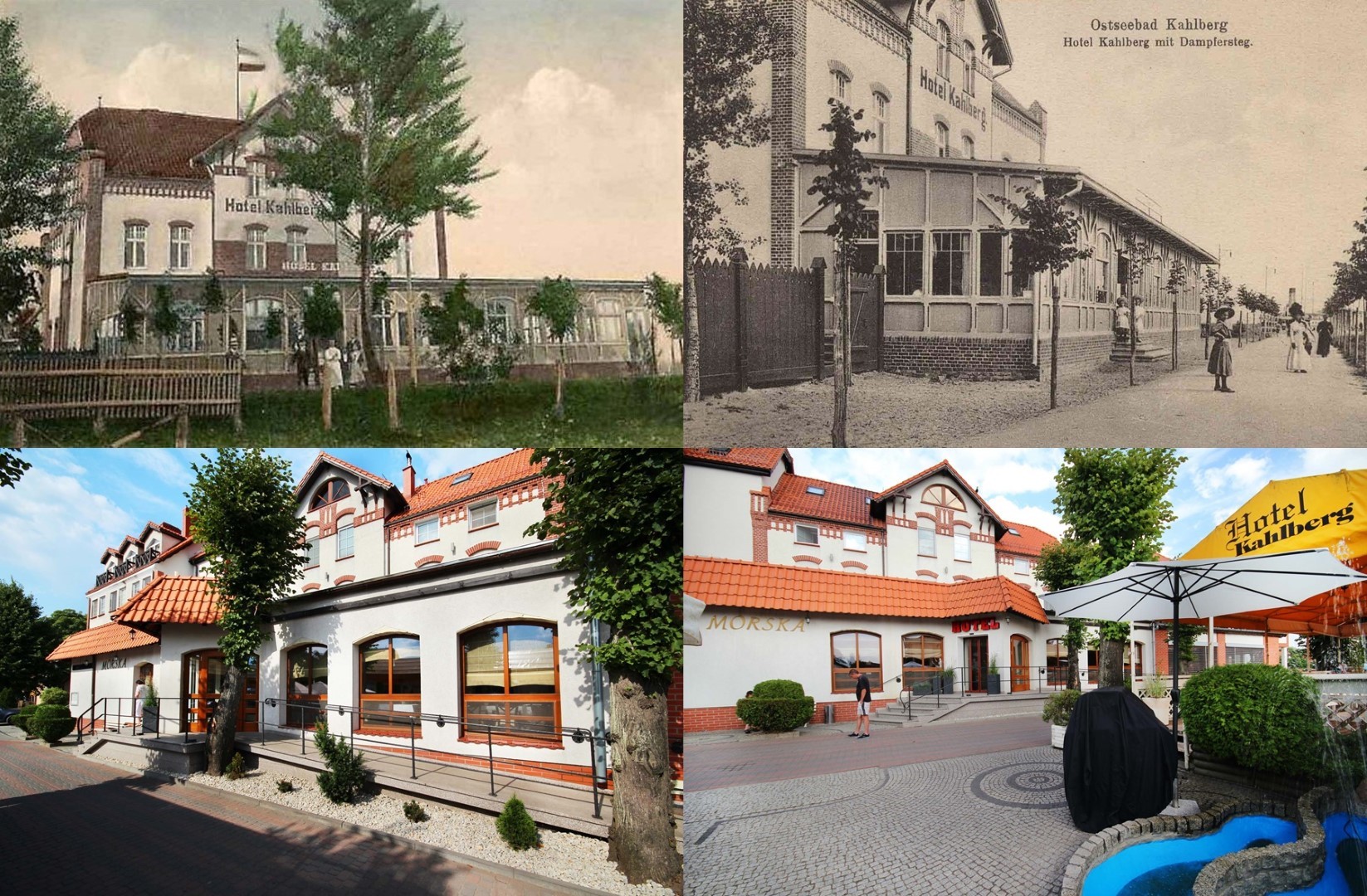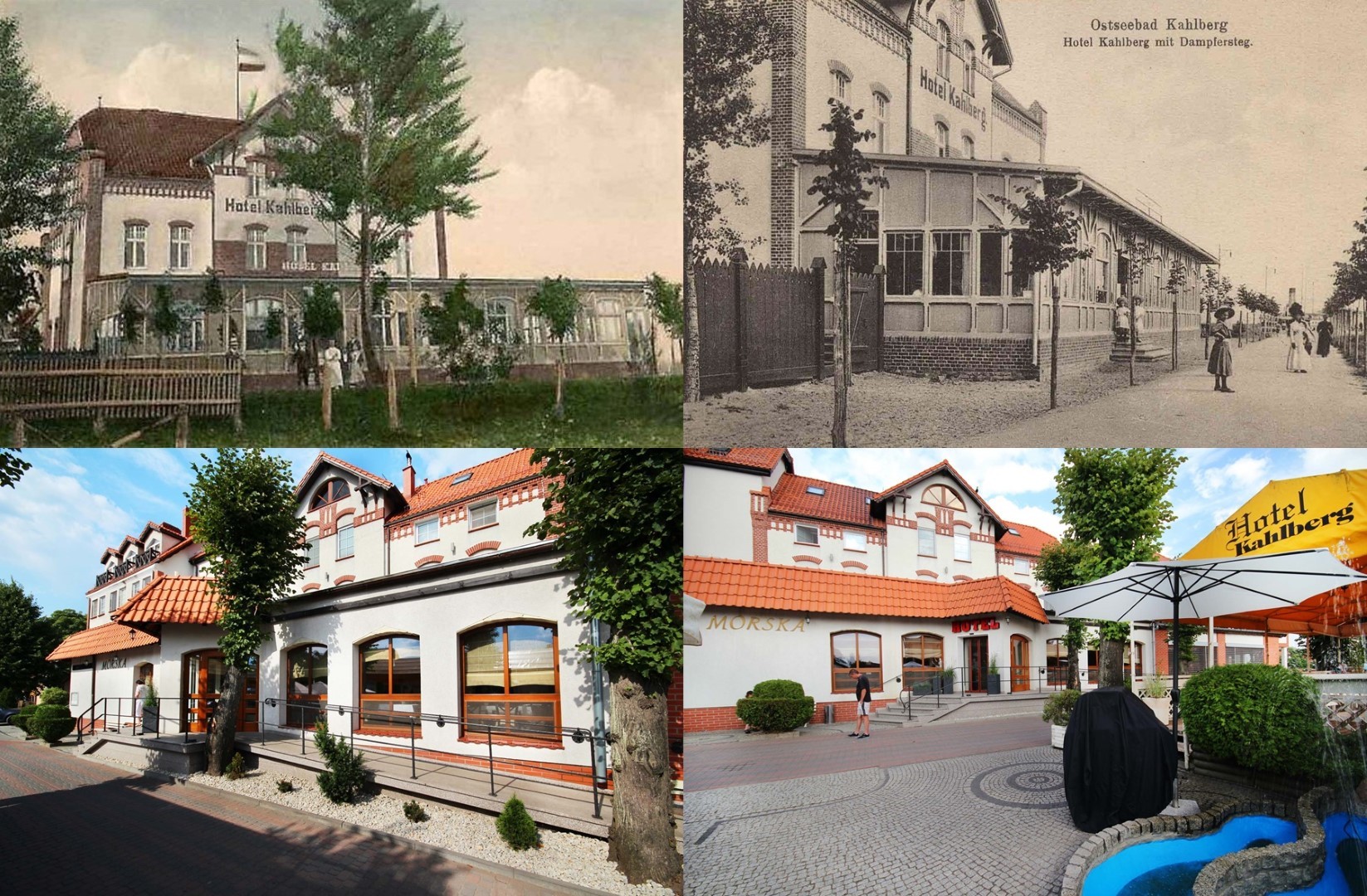 A UNIQUE HOTEL BY THE SEA
Kahlberg Hotel*** is a wonderful, comfortable place in the heart of Krynica Morska, right by the Vistula Lagoon. The history of this modern facility dates back to the beginning of the 20th century, more precisely to 1908 when it offered 25 beds. The hotel's name, unchanged for over a century, proudly fits in with the history and traditions of Krynica Morska from the German Łysa Góra, the first, historical name of the town.
Nowadays, the Kahlberg Hotel*** offers more than 140 beds in 62 rooms. At guests' disposal are modern, safe and stylish: apartments, family studios and spacious 2/3/4 person rooms. Restaurant serving delicious dishes and relaxation zone will make every stay pleasant. Depending on the season, we invite you to take advantage of outdoor or indoor swimming pool, sauna, salt cave, fitness room and bike rental. There is also a wonderful sandy beach just 700 meters walk from the hotel.
For the comfort of all guests, including the smallest ones, the hotel has two outdoor, colorful and safe playgrounds and a playroom next to the hotel restaurant. The hotel is fully accessible for the disabled. Animals (dogs) are accepted. Hospitality is our daily motto! We value the family atmosphere and the intimacy and uniqueness of Kahlberg Hotel***.
COME AND FALL IN LOVE WITH THIS PLACE!!!
Standard room without balcony
Standard room with balcony
Christmas
Experience the magic of Christmas at the Polish seaside. A wonderful Christmas menu, lots of surprises and a safe space for you and your loved ones is waiting for you!
1599zł
New Year's Eve
Would you like to welcome the coming year in a unique place? Did you know that the winter coast has something of the magic, and the surrounding unlimited space is a wonderful way to spend New Year's Eve!
1549zł
Valentine's Day
Valentine's Day requires a wonderful setting, so we made sure it was a really special time for you! Check out our Valentine's Day Special Offer that will make you fall in love with the Polish coast!
850zł
Easter
Spend unique holidays with the whole family. Spring is a time to rest and gain strength, which will guarantee our SPA area and the salutary influence of the sea.
1749zł
May Day
May – a time for nature to awaken and gain vitality. Spring! We have been waiting with longing.
2849zł
Long weekend in June
Long days, short nights – this is what June looks like. The best time to relax on the Baltic Sea.
2149zł
Summer vacations – First minute
Sunny beach, delicious meals and the perfect location. Take great memories with you on your way back home. Book your SUMMER
4599zł
WEDDINGS
What should this day be like? It should be perfect! We know exactly how to achieve this goal! Starting from the wonderful interiors, through professional and experienced service and delicious menu, prepared especially for this occasion by our Chef. Organizing a wedding reception in the Kahlberg Hotel means for you peace of mind, professional advice and comfort in making decisions. Thanks to all of this you can fully concentrate on experiencing these wonderful moments and we will be happy to take care of the perfect organization of your wedding!
Delicious breakfasts, everyone will find something good for themselves, delicious fish and the hotel restaurant serves wonderful homemade dishes. I highly recommend it. Outdoor heated pool, indoor wonderfully lit with numerous jets and massages. Salt cave and two saunas. You can rent bikes at the hotel or play billiards or ping pong. We were from Monday to Friday so the first three days of all the attractions mainly just for us because not many people. Great relaxation, I highly recommend.
-Michał
Booking
We have been coming here every year for 8 years. This year we are already the second time. For special attention and the highest rating of this place deserves the service. All hotel employees are very nice, smiling and helpful. I also recommend the restaurant area, where they serve very tasty dinners at a reasonable price. For sure you can eat here better than in the center of Krynica. An additional advantage for us is that this place accepts pets. I really couldn't find a weak point of this place. Even if the weather is bad, there is something to do such as swimming pool, fitness room, etc.
We will definitely come back here
-Łukasz
Booking
Very nice hotel. It is very clean, the staff is very polite, helpful and smiling. After walking along the shore, you can relax in the SPA area with a swimming pool, jacuzzi and saunas. In the morning we enjoyed breakfast in the hotel restaurant – very tasty, a large variety of traditional scrambled eggs through salads, fruits and cakes. Place worth RECOMMENDING!
-Marzena
Facebook
Nice staff, delicious food, comfortable beds and clean rooms. I spent the whole weekend with my family and I recommend it 100%. I will definitely come back here.
-Cinek
Facebook