The Mierzeja Wiślana is a very popular holiday destination for tourists from all over the country. Holidaymakers choose this region for its nice beaches famous for their large quantities of amber, hence the spit is also called the Amber Coast.
The Mierzeja Wiślana begins near Gdańsk and separates the waters of the Gulf of Gdańsk from the Vistula Lagoon. The most popular resorts on the spit are Krynica Morska and Stegna, crowded with tourists. Much less known and therefore quieter resorts are Sztutowo, Piaski and Jantar, where the annual World Amber Championships are held. The Mierzeja Wiślana offers various forms of recreation. Sandy beaches and beautiful areas create perfect conditions for various sports such as hiking, cycling or water sports. History lovers will also find something for themselves in this place.
Krynica Morska is one of the smallest towns in Poland and at the same time the best known summer resort on the Mierzeja Wiślana. Tourists value this place above all for its beautiful and versatile beaches – there are guarded bathing beaches, wild and secluded areas, and a naturist beach near Piaski. Moreover, Krynica Morska and its surroundings are the sunniest places in Poland. Another advantage is the fishing, yacht and passenger port located on the side of the Vistula Lagoon. From the port you can take a boat trip to Frombork and Elbląg. It is also worth mentioning the lighthouse, which is open to visitors from May to September. Krynica Morska is also a great place for people who appreciate active recreation. Cyclists can use a 15-kilometer long bicycle path leading to the state border. Fans of water sports can try their hand at windsurfing under the supervision of instructors from the Windsurfing School. Other attractions include: mini golf course, rope park, tennis courts, and for walkers – the highest dune on the Mierzeja Wiślana "Wielbłądzi Garb," located 2 km from the center of Krynica Morska.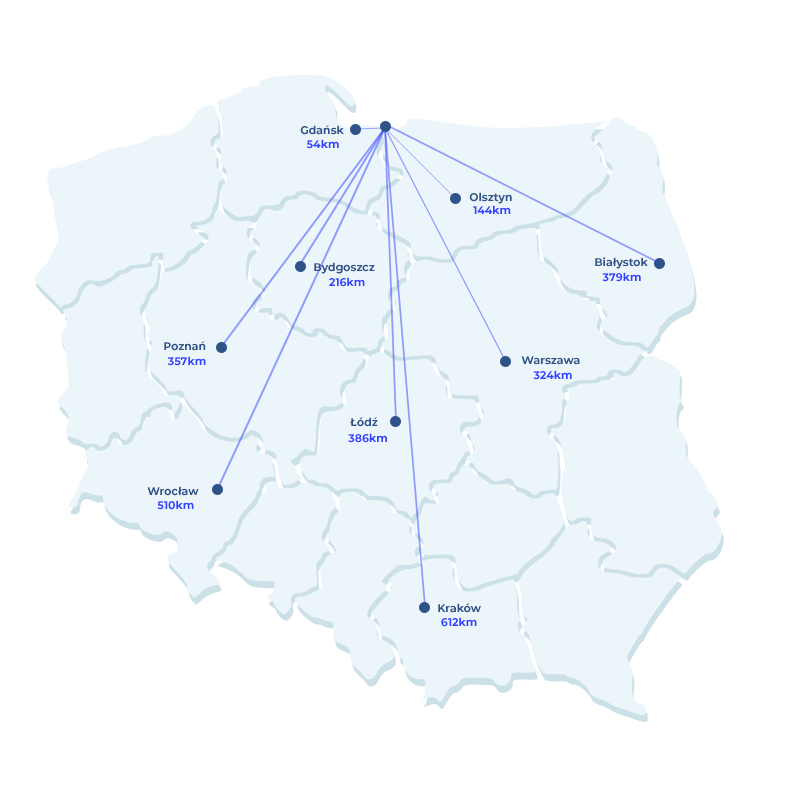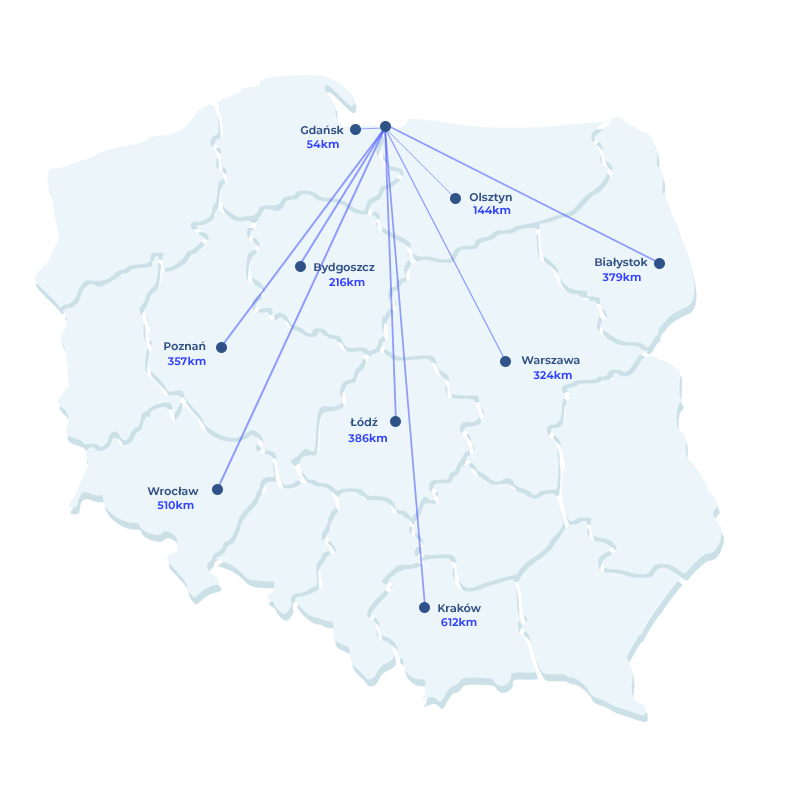 The hotel is located in Krynica Morska, right by the Vistula Lagoon, just off the main road. This location allows for quick and easy access – for example the route from Warsaw or Łódź can be overcome in just over 4 hours. Additionally the location is a very good base for trips to nearby towns – Stegna, Jantar, Sztutowo. In the vicinity of the hotel there is a fishing port and marina.